EMC Projects
We pride ourselves at EMC Services on our high standards of professionalism and workmanship. Some of our recent projects are highlighted here: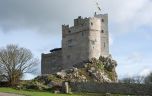 This project involved the complete re-wire of a historic castle…
This project involved the electrical installation of phase 2 Holiday Lodges
This project involved the new build of Cardigan police station and custody area.
EMC were involved in the design and build of Leonard Cheshire's new residential care home…
EMC are the preferred electrical contractors to Carmarthen Town Football Club.
EMC became involved in international work through our association with Dawnus Construction Ltd.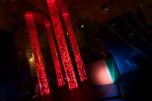 This was one of Pembrokeshire's first Special Needs schools…
New electrical installations for the firehall and ambulance station at Valero's Refunery at Pembroke.
This was a fast track project due to the relocation of the existing helicopter hanger.
EMC were involved in the provision of a new bar, restaurant and kitchen facilities.
EMC
EMC were the appointed electrical contractors for the new build of a state of the art veterinary practice in Carmarthen.